The working principle of the explosion-proof fluorescent lamp is the key content that this text should explain to everybody, besides must also introduce the installation precautions about the explosion-proof fluorescent lamp for everybody. The explosion-proof fluorescent lamp is divided into a conventional fluorescent lamp and a non-polar fluorescent lamp. The conventional fluorescent lamp is a low-pressure mercury lamp, which uses the low-pressure mercury vapor to radiate ultraviolet rays during the discharge so that the phosphor emits visible light.
Explosion-proof fluorescent lamp works

Flameproof type principle Non-electric equipment for explosive atmospheres Part 1: Explosion-proof concept and type of fire protection for basic methods and requirements. Flameproof type is an explosion-proof type that adopts measures to allow internal explosion and prevent flame propagation. It is the most commonly used type. An explosion-proof type. Since the explosion-proof type lamp housing is generally made of a metal material, the heat dissipation is good, the strength of the housing is high and the durability is good, and it is very popular with users.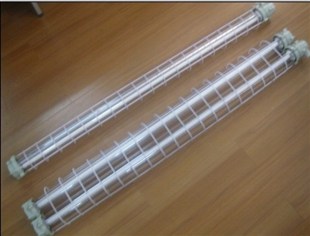 <br> <br>
proof fluorescent installation
and maintenance of an installation, simply snap open outer housing, the cover is opened to the terminal; 2, the ring should be introduced to ensure a reliable apparatus and cable clamping pressure firmly; 3, The unnecessary inlets on the luminaires should be reliably sealed with blocking plates and compression nuts to ensure explosion-proof performance and protection class performance. 4. Before the lamps are put into use, the internal and external grounding must be firmly and reliably connected to the user's on-site grounding system.
Liaocheng Xinglong Seamless Steel Pipe Manufacturing Co,. Ltd is one of the largest manufacturer and dealer on seamless Steel Pipe for decades, located in the largest steel pipe marketing base in China---Liaocheng. Our products include structural seamless steel pipe, fluid conveying seamless steel pipe, honed tube for hydraulic cylinder and pneumatic cylinder, thick wall seamless steel pipe for machining parts, bearing steel pipe and military seamless steel pipe etc. We focus on pipes, so we are more profession on both produce and service.
Now our company has two advanced Seamless Pipe production lines (Φ60, Φ90) to mainly produce over 100 types of (Φ38mm-Φ127mm, thickness: 3.5mm-16mm) seamless steel pipes for structure, fluid, medium and high pressure boiler, ship, fertilizer production, oil transmission and gas transmission. Our factory has an inventory capacity of about 10,000 tons and mainly operates various models (Φ32-377) of products, and our products are sold nationwide, Iran, South Korea, etc., having good marketing prospects.
Liaocheng Xinglong Seamless Steel Tube Manufacturing Co, Ltd. has equipped 60, 90, 140 and 325 mill lines. Production Specification covers 27-508*4-100mm. The full capacity is above 600 thousand tons. 325ASSEL tube rolling mill is the domestic largest 3-roller mill at present. Adopting world advanced 3-roller tube rolling mill with quick-start roller and Grade-3 computer automatic control system, it ensures production precision scientifically and efficiently, gets high reputation among experts in steel tube industry and fills the domestic gap
Our company has equipped with sophisticated manufacturing and testing equipments. These equipments and technologies guarantee that the production and testing processes are up to relevant standards. So the products can satisfy the requirements of clients doubtlessly.
Liaocheng Xinglong Seamless Steel Tube Manufacturing Co., Ltd. was founded in August 2004. It is located in beautiful Water City on the north of the Yellow River - Liaocheng, adjoining Jinan in the east. With Jiliao highway in the north, Jingjiu Railway in the west, out company is located in the one of largest steel pipe production and marketing zone-Liaocheng. with advantageous geographic position and convenient transportation.
Our company has fixed assets of RMB 50 million, an area of 99,000m2, a factory area of 60,000m2, 410 employees, including 10 external senior engineers and 36 senior managers, of whom 78 people are with college degree or above. We achieve an annual output of 100,000 tons and sales revenue of nearly RMB 600 million.
For Manufacturing heating -pipelines , containers pipelines for low or medium pressure boilers ( P <5.88 Mpa; T<450 C ). main steel tube grades.
other grade can be also provieded after consulting with customers.
Seamless Steel Tubes For Low And Medium Pressure Boiler
medium pressure boilers
Liaocheng Xinglong Seamless Tube Manufacturing Co., Ltd. , https://www.lcxlpipe.com