Yi Dynasty News is the most popular solid wood furniture, a furniture, but that is because it is popular, but also makes solid wood furniture market situation appears some confusion, let's take a look at the good with the kind of solid wood furniture wood?
First, the wood of solid wood furniture is good
1. Fraxinus mandshurica: its tree is slightly hard, straight texture, thick structure, beautiful pattern, good corrosion resistance, good water resistance, easy to process but not easy to dry, great toughness, good adhesion, paint and coloring properties, good The decorative performance is the wood used in furniture and interior decoration.
2. Beech: Also written as "椐木" or "椇木". Produced in the south of China, although it is not a luxurious wood, it is widely used in the private sector. Although the material is strong and heavy, it is resistant to impact and easy to bend under steam. The texture is clear, the wood texture is uniform, the color is soft and smooth. It belongs to medium and high grade furniture materials.
3. Oak: The advantage of oak is that it has a distinctive mountain-shaped wood grain, good touch texture, solid texture, firm structure and long service life. The disadvantage is that there are fewer high-quality tree species, which leads to the widespread use of rubber wood instead of oak in the market. In addition, deformation or shrinkage cracking may occur due to poor workmanship.
4, birch: its annual ring is slightly obvious, the texture is straight and obvious, the material structure is delicate and soft and smooth, the texture is soft or moderate. Birch is elastic, easy to crack and warp when dry, not wearable. Birch is a mid-range wood, solid wood and veneer are common.
5, Chinese fir: its material is light and soft, easy to dry, small shrinkage, no cracking, good durability, easy processing, thick cut surface, strong strength, easy to split, good bonding performance, furniture used in southern provinces, decoration The most common mid-range wood.
6, walnut enamel: its wood is shiny, the texture is straight or oblique, the structure is slightly thick, the drying speed is slow, but it is not easy to warp, the wood has good toughness, easy processing, and the cutting surface is smooth. Bending, painting, and bonding performance are good, and the nailing force is strong.
Second, how to judge the quality of solid wood furniture
In fact, solid wood furniture is good for wood, but it is only one aspect, and the value of solid wood furniture depends not only on the wood it uses, but also on these aspects:
1, the manufacturer's processing equipment, process capacity: the general large manufacturers for the treatment of wood is relatively in place, the small factory class factory quality assurance will be worse, even if the wood used in the small factory is all real material, but because of the equipment The technical problems, or various problems may occur in the future.
2, workmanship: can not just be done outside is very beautiful, the internal feel, work leveling and neatness also reflects the quality of furniture.
3, accessories: the quality of adhesive (glue), paint is also the key to environmental protection, the more simple and more environmentally friendly.
4, hardware: hinges, rails, handles and other good quality, but also greatly affect the quality of furniture.
The relevant content of how to identify the above solid wood furniture will be introduced to this first. For more information, please pay attention to the Li Dynasty.
Source: Lee Dynasty
related articles

Solid wood furniture will also crack? Hao Chang teaches you a few tricks to minimize the chance of cracking
The reason why the solid wood furniture is worms is that the three craftsmen are chasing the source for you.
Mahogany furniture cleaning and maintenance three major mistakes, the song mahogany reminds you to use the correct method to avoid secondary damage
The introduction of the old mahogany furniture method introduces Yongtai mahogany furniture for you
Ming and Qing dynasty mahogany furniture authenticity method Mingtang mahogany furniture teaches you how
How about mahogany classical furniture? How to judge the true and false of the mahogany classical furniture
SunwayRFID with 8 years experience in rfid wristbands / NFC Bracelet manufacturing, provides all kinds silicone rfid wristband for you.
Colorful Silicone RFID Wristbands, adjustable silicone rfid wristband and close type Silicone RFID Wristbands, I believe one of them can meet your need.
There is no MOQ limited. No matter 10pcs or 50pcs.
We always provide customized silicone rfid wristbands / nfc bracelet, the printing, the size, the shape and the material!
Send us your logo, we can print it and make your rfid wristbands / nfc bracelet in perfect.
These Silicone RFID wristband features an ANY RFID chip of usable space and can be made read-only. Ideal for making your next event or party a memorable experience! Also widely used on campuses, amusement parks, buses, access control areas, concerts, and tickets and so on.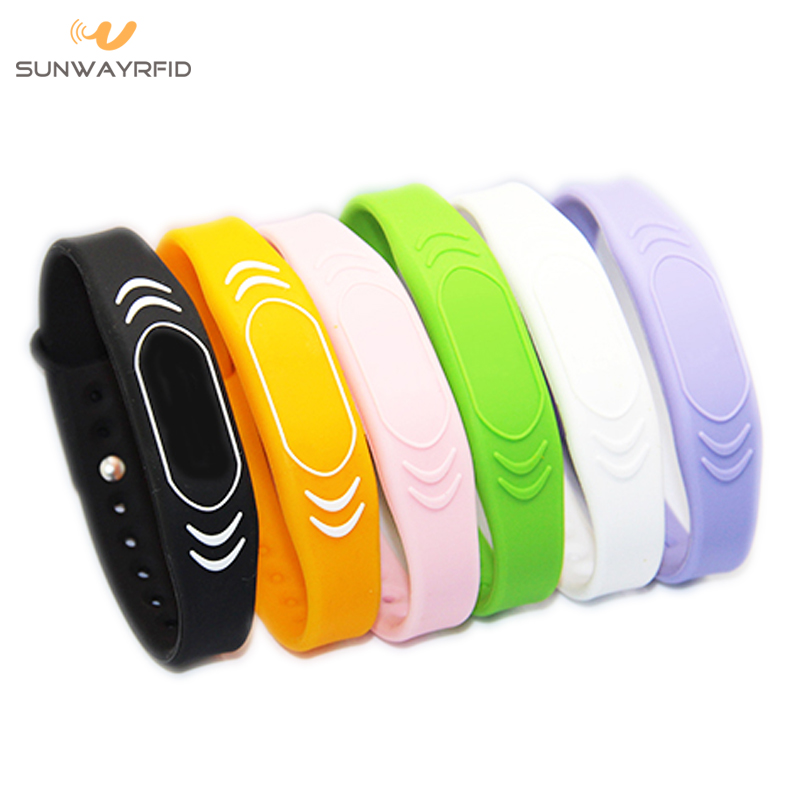 Silicone RFID wristbands can be embedded 125Khz chips like Tk4100, EM4200, T5577, EME44305 and Hitag etc.
RFID Bracelet can be embedded 13.56MHZ chips like Ntag213, NTAG215, NTAG216, Mifare Classic, Desfire EV2/EV2, Plus X, Plus SE, ICODE, Ultralight, TI 2084, Topaz512, and F08 etc.
RFID bracelet can be embedded 860MHZ-960MHZ chips like Alien H3, Alien H4, U-Code Gen2 and Impinj M4/M5 etc.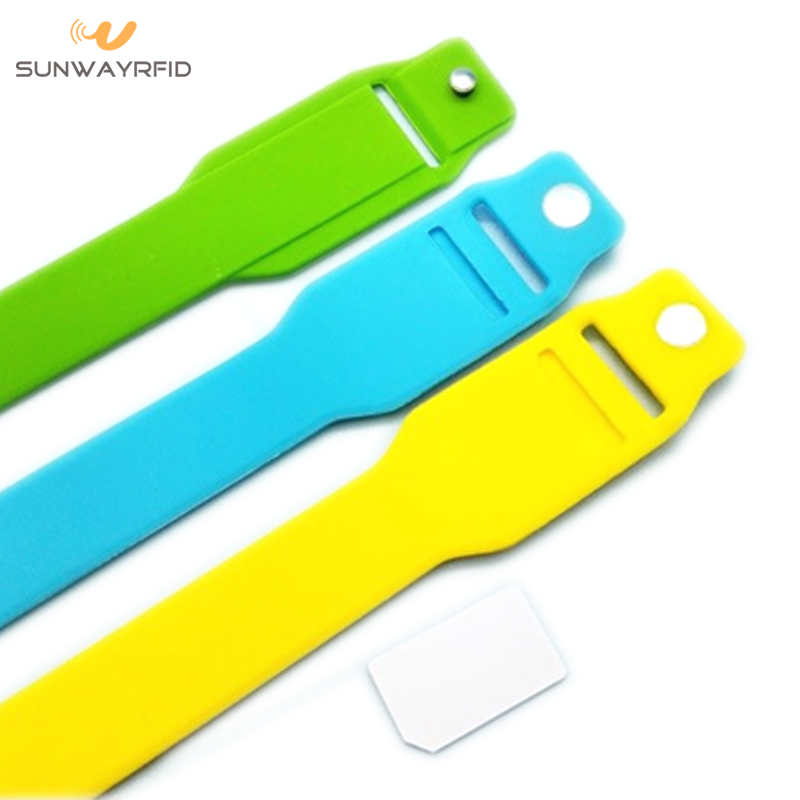 Special project? Custom RFID Wristbands? If you need more than 500 wristbands, you'll receive an instant discount!

Besides, SunwayRFID also provide Fabric Wristbands , pvc wristbands, RFID Keychain , RFID Tag and cards too, one-shop can meet all your need about RFID. Price, customer service, and quality always at our first place.
NFC Silicone Wristband,RFID Bracelet,NFC Bracelet,Silicone RFID Wristbands
Sunway Smartech Co.,LTD , https://www.sunwayrfid.com